Welcome to 8 Limbs Academy, the ultimate Muay Thai and Strength destination in West Philadelphia. We believe that taking the first step towards your fitness goals should be both exciting and rewarding, which is why we invite you to experience our immersive Trial Programs.
Choose from our three distinct programs – Adult Muay Thai, Strength and Conditioning, and Youth Muay Thai – and embark on a transformative journey like no other.
Adult Muay Thai Trial
$39.
Ages 14 and Up. Our Adult Muay Thai Quick Start trial includes one introductory lesson, one week of unlimited Muay Thai and a free pair of gloves. A value of $200+ for $35.
Adult Strength Trial
$39.
Ages 14 and Up. 8 Limbs 'Strong Team' is the most dynamic strength program in Philadelphia. The trial includes a 1 on 1 introductory assessment and one week of strength classes.
Youth Muay Thai Trial
$39.
Ages 9-14. At 8 Limbs, our youth students learn self confidence, real self-defense and most importantly they become involved in something bigger than them selves.
With our exclusive "Quick Start" trial, priced at just $39. You'll enjoy a full week of training with a total value of $145. This incredible opportunity allows you to explore the classes we offer and find the perfect fit for your Muay Thai and strength aspirations. Our trial program begins with a pre-scheduled introductory lesson, where our experienced instructors will guide you through the basics, ensuring you feel comfortable and confident from day one.
Best in Philadelphia
At 8 Limbs Academy, we take pride in fostering the best community in the city. Our members are more than just individuals sharing a fitness space; they form a supportive network of like-minded individuals, driven by a common passion for self-improvement. Experience the power of community as you train alongside others who are equally dedicated to reaching their fitness goals, providing encouragement and motivation every step of the way.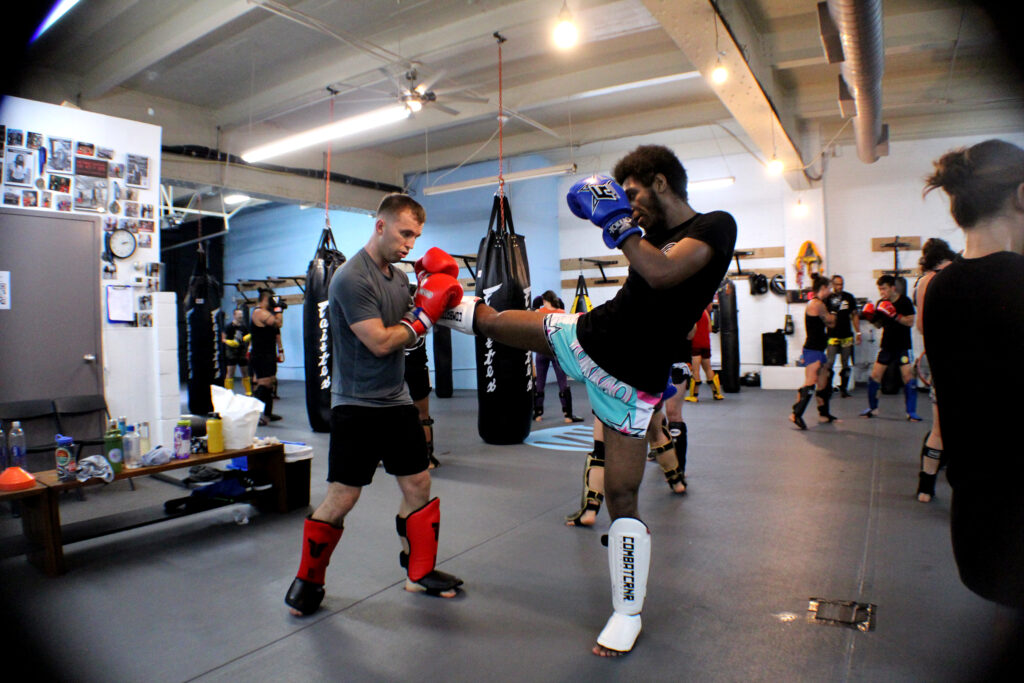 Immerse yourself in the 8 Limbs Academy experience and unlock your true potential. Discover the art of Muay Thai, push your limits in our strength and conditioning program, or introduce your child to the world of martial arts in our youth Muay Thai classes. Our Trial Programs are the perfect way to dive headfirst into the world of fitness, giving you a taste of the incredible benefits that await you within our state-of-the-art facility.
Take the leap and join us at 8 Limbs Academy for an immersive trial experience that will leave you inspired, empowered, and excited to continue your fitness journey. Get started today and discover why we are the gym of choice for the most dedicated individuals in West Philadelphia.