Welcome to 8 Limbs Academy, the premier Muay Thai and Strength destination in West Philadelphia where community, camaraderie, and transformation thrive. As the home of the best community in the city, we pride ourselves on creating an inclusive and supportive environment where everyone feels welcome.
Our gym offers three exceptional "Quick Start" trial programs tailored to meet your Muay Thai or strength goals:
Adult Muay Thai
Strength and Conditioning
Youth Muay Thai (9-14).
All of our Quick Start programs are one week of training for $39. All trials begin on a Saturday with a pre scheduled introductory lesson. Purchase your "Quick Start" and schedule your introductory lesson below.
Whether you're seeking to learn self-defense, build strength, or improve overall fitness, our expert instructors are dedicated to helping you succeed.
To help you kick-start your fitness journey, we offer the "Quick Start" pre-paid trial for all three programs at the unbeatable price of $39. This one-week training experience allows you to immerse yourself fully and experience the incredible benefits of each program firsthand. Take advantage of this opportunity to ignite your passion for fitness, forge new friendships, and unlock your potential within our esteemed community at 8 Limbs Academy.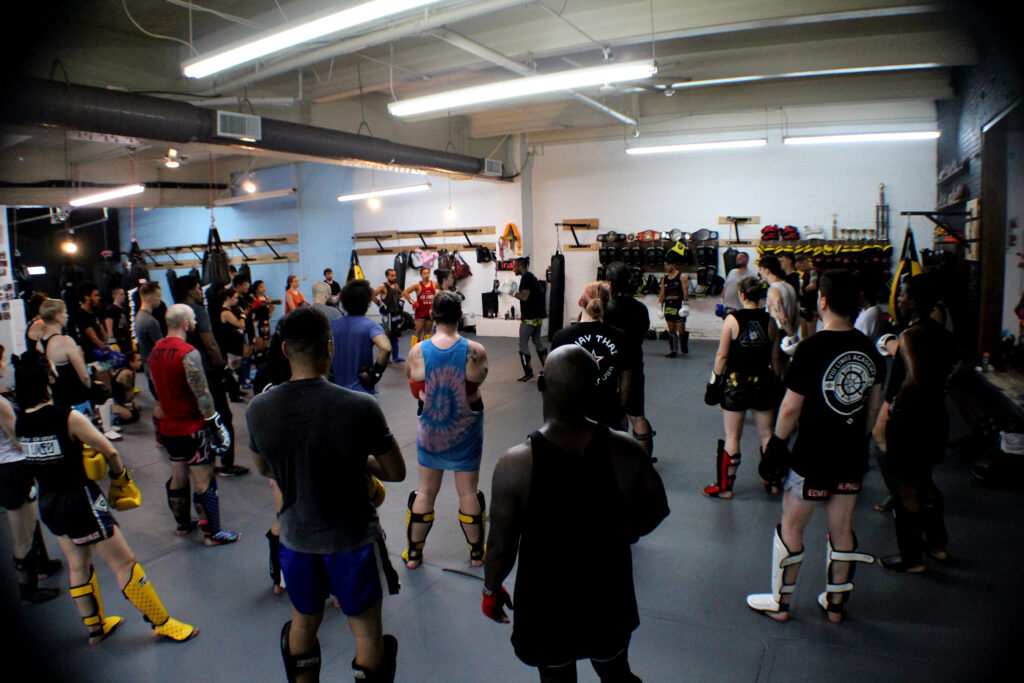 Being part of our vibrant community goes beyond just physical training. At 8 Limbs Academy, we understand the immense value of community support in achieving your fitness aspirations. You'll find yourself surrounded by like-minded individuals who share your passion for self-improvement, creating friendships that extend beyond the gym walls. Our members consistently rave about the positive atmosphere and strong bonds that make every workout an uplifting experience.
In addition to the sense of community, getting fit at 8 Limbs Academy brings a multitude of benefits. Our Adult Muay Thai program not only provides a comprehensive martial arts education but also helps you develop discipline, focus, and self-confidence. The Strength and Conditioning program is designed to enhance your physical capabilities, build lean muscle, and boost overall fitness levels. For the younger generation, our Youth Muay Thai program instills valuable life skills such as discipline, respect, and resilience.
Join us today and discover the transformative power of being part of a supportive community while achieving your fitness goals at the finest gym in West Philadelphia. Get started on your path to strength, confidence, and lifelong health at 8 Limbs Academy – where fitness meets community.